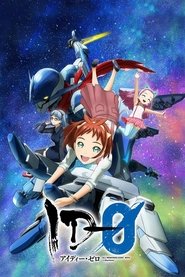 ID-0 Season 1 Episode 1
Student Mikuri Maya of the Planet Federation Academy was present at the asteroid excavation survey.
Maya who was instructed by the professor to move consciousness to the I machine in the MT system and to attend the excavation site.
However, it was involved in an unexpected accident. Maya is abandoned from the professors.
It appeared there, roughters of Eskabaite, a drilling firm dedicated to Orichard.
Maya will be housed in the mother ship · Sturtie issue of Escavertite as I machine remains.
Views: 35
Serie: ID-0
Guest Star: Cassandra Lee Morris, Christine Marie Cabanos, Cindy Robinson, Dorothy Elias-Fahn, Douglas Cavum, Junko Minagawa, Kayama Koya, Kazuyuki Okitsu, Keith Silverstein, Kimoto Hoshiko, Kyle McCarley, Lucien Dodge, Masaya Matsukaze, Mike Chapman, Minami Tsuda, Ozawa Aki, Reba Buhr, Reina Ueda, Sayaka Ohara, Tony Azzolino
Episode Title: Mind Trance
Air Date: 2017-04-09
Year: 2017