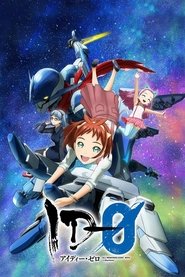 ID-0 Season 1 Episode 3
An interstellar
ship, Marito of the Federation Army appears in front of the employees of Escaverte who are surprised by the mysterious girl who emerged from Orichard . The Sturtie is captured in a blink of an eye.
It will inspect on the illegal drilling of the new planet.
Ide ordered from lieutenant Amanza to get minded out from I machine quickly.
Maya explains that id is Everlancer.
The Federation Army says that even if approaching in various ways, such as airframe number, it
can not find the unique ID of id . Who the id is … ….
Views: 1
Serie: ID-0
Guest Star: Cassandra Lee Morris, Christine Marie Cabanos, Cindy Robinson, Dorothy Elias-Fahn, Douglas Cavum, Junko Minagawa, Kayama Koya, Kazuyuki Okitsu, Keith Silverstein, Kimoto Hoshiko, Kyle McCarley, Lucien Dodge, Masaya Matsukaze, Mike Chapman, Minami Tsuda, Ozawa Aki, Reba Buhr, Reina Ueda, Sayaka Ohara, Tony Azzolino
Episode Title: Miguel Line
Air Date: 2017-04-23
Year: 2017